Stewart Horne

Expires
Monday, 20 May 2013
Stewarts Great Ocean Road Cycle Challenge
I am aiming to raise money for charity and I would welcome any contribution, great or small, that you could make!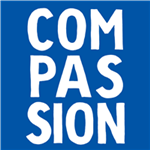 Compassion Australia
Compassion is an international Christian child development and child advocacy ministry committed to working in partnership with local churches around the world to foster the spiritual, economic, social, physical and emotional development of children living in extreme poverty in over 26 developing countries. Compassion seeks to release children from poverty in Jesus name. Visit www.compassion.com.au to find out more.
FUNDOMETER
Target
$2,500
Raised So Far
$957