Rodney Olsen

Expires
Monday, 20 May 2013
Rodney's Great Ocean Road Challenge
In February I'll be taking part in the
Great Ocean Road Challenge
for the second time, cycling around 300 kilometres to raise much needed funds for
Compassion
. Having seen first hand, both in Haiti and Dominican Republic, how effective Compassion's work is, I am determined to do more to help. That's why I'll be riding 290 kilometres in three days and I need your support. By sponsoring my efforts on the challenge you'll be releasing children from poverty. You'll be giving children a real chance at life. Please make a contribution. Maybe you can afford to sponsor me for a dollar a kilometre, maybe 50 cents a kilometre, or perhaps you'd just like to donate a set amount. My goal for this ride is to raise $2500.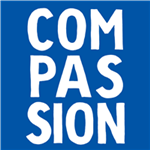 Compassion Australia
Compassion is an international Christian child development and child advocacy ministry committed to working in partnership with local churches around the world to foster the spiritual, economic, social, physical and emotional development of children living in extreme poverty in over 26 developing countries. Compassion seeks to release children from poverty in Jesus name. Visit www.compassion.com.au to find out more.
FUNDOMETER
Target
$2,500
Raised So Far
$1,550
Biggest Supporters:
Perth Integrated Health: $250.00
Bronwyn Jansz: $200.00